What is your role in HPRC?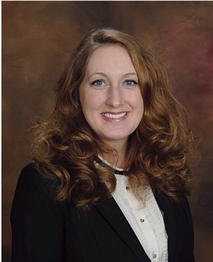 I have been managing communications and marketing activities for HPRC since its founding in 2011. Most of what I do is tied to building awareness of HPRC's work across multiple stakeholder groups through digital marketing, event participation, and public relations efforts. HPRC strives to be a trusted source of information on the topic of healthcare plastics recycling – and this requires a deliberate and constant push to be part of the plastics conversation.
How does your organization fit into HPRC and the recycling value chain?
I work for Antea Group, an environmental, health, safety and sustainability consulting firm. Antea Group convenes and facilitates HPRC – we plan and lead meetings, develop yearly work plans, manage recruiting and onboarding of new members, serve as HPRC ambassadors with external stakeholders, and provide technical and project management support as needed.
What do you see as the biggest challenges/opportunities related to recycling healthcare plastics?
Something that we learned right out of the gate with healthcare plastics is that there are significant barriers to recycling along the entire value chain of the product – from the design and manufacturing of the product, to product use and disposal. There are things that disable recycling at every stage, which is why HPRC's membership is made up of companies across the value chain, from resin suppliers and manufacturers, to hospitals and recyclers.
Today, if I had to focus on one, I would say that the biggest challenge related to recycling healthcare plastics is the current state of the US recycling market. The Chinese ban on plastic scrap exports and the Basel Convention agreement on restricted plastic waste trade have left the US recycling industry in disarray as companies scramble to figure out their future. Many hospitals that had comprehensive plastics recycling programs in place are now being forced to cut way back, if not completely, on the materials they were collecting for recycling because the market has dried up. With nowhere to go, many healthcare products and packaging are now headed to landfill, at least temporarily, which is extremely frustrating, given the high quality of these materials.
What do you see as the future of healthcare plastics?
The upside here is that the current situation is forcing investment in domestic recycling infrastructure. There are industry groups actively lobbying government support for upgraded equipment, systems and technologies that would enable the U.S. to capture and recycle more plastic materials. There seems to also be a lot of potential with advances in chemical recycling, a process that is increasingly viewed as the most promising way to close the loop on plastic supply chains.
Circular Economy thinking around plastics is gaining serious momentum. The biggest brands in the world are signing onto commitments to achieve significant recycled content targets in their products. I think that increased investment in recycling facilities and technologies, bolstered by the pull of brand owners points to a positive future for healthcare plastics – although our patience will be tested as all these puzzles pieces fall into place.
What is your favorite thing about HPRC? What benefits have you received by being a member?
My favorite thing about HPRC is our twice-annual face-to-face meeting. This is when we get all members together to assess our progress towards our mission and plan what work we'll take on next. It's very cool to look around the room and see leaders in sustainability, EHS, and product R&D, all from competing companies, working collaboratively to solve a shared problem. Our member commitment and passion for shaping the future of healthcare plastics recycling is powerful and inspiring.
What HPRC projects are you currently involved with?
Currently, I am involved in the development of a circular healthcare plastics white paper that seeks to identify circular opportunities and challenges for using post-consumer resin (PCR) in medical device plastic packaging. The white paper will look at the drivers for including recycled content in medical products and packaging, review regulatory requirements and trends, give examples of where it's been done successfully, and highlight some emerging opportunities.
What do you do for fun outside of work?
Well, outside of work I primarily chase after my two little kids. I also love food and try to stay up-to-date on the restaurant scene in the Twin Cities where I live (that's Minneapolis/St. Paul). Sometimes I do yoga when I'm not in the middle of a Netflix binge.