Welcome to the first blog in a new series profiling HPRC's Healthcare Facility Advisory Board (HFAB) members. We begin with an interview with Lois Sechrist, Environmental Stewardship Manager at Medxcel.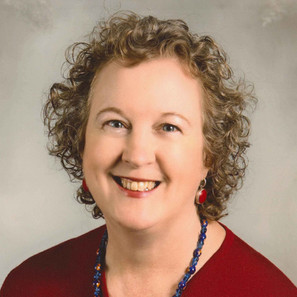 1. What is your role at your hospital/system?
Medxcel, a healthcare facilities services organization, is part of Ascension, the nation's largest nonprofit health system and the world's largest Catholic health system. I serve as the Environmental Stewardship Manager for Medxcel and I oversee the Environmental Stewardship Program for the 140+ Ascension hospitals across the U.S., working with multi-disciplinary Green Teams integrated into the Environment of Care committees at each hospital. Our nine categories of work include Leadership; Education & Communication; Energy; Water; Green Buildings/ Operations & Maintenance/ Transportation; Safer Chemicals; Food Systems; Environmentally Preferred Purchasing; Waste Management & Reduction.
2. Why/how does sustainability matter at your hospital/system?
Our Environmental Stewardship Program challenges us to act as stewards of God's creation while identifying and implementing practical solutions to minimize the organization's impact on the natural environment. Ascension demonstrates a reduced environmental impact through better management and reduced resource use. The economic benefit allows money previously spent on energy and waste management, for example, to be directed to our core Mission of providing care for all people, especially those who are poor and vulnerable. The societal benefit of sustainable food results in healthier patients, visitors, staff and residents of the communities served by Ascension.
3. What do you see as the biggest challenges/opportunities related to recycling healthcare plastics?
Education is both a challenge and an opportunity. The entire waste management value chain must be developed, from product designers and manufacturers, to purchasing managers, to clinical staff in the hospital that generate and collect healthcare plastics, to those who move it through the building and to the dock, to the waste haulers that handle the waste after it leaves the facility, and to the recyclers who can make those plastics into other useful products. Properly engineering, manufacturing, packaging, segregating and managing materials requires teamwork from many partners in order to keep high quality, clean plastics out of the landfill.
4. What do you see as the future of healthcare plastics?
I am excited and encouraged about innovation in the United States and Europe to design and package medical devices and products so that they can be safely disposed of at the end of their useful life. Hospitals are looking at the full life cycle of products and evaluating the total cost of ownership, including environmental impact. An important first step is source reduction. We should aim to move away from the "Take, Use, Dispose" mentality and move to a new mantra of "Reduce, Reduce, Reduce." Moving forward, we can aspire to the values of the circular economy – "Reuse, Recycle, Repair, Restore, Regenerate."
5. What HPRC projects are you currently involved with?
I am leading the team to update and refresh the HospiCycle tool on the HPRC website. HospiCycle is a start-to-finish guide to help hospitals successfully integrate recycling practices into a patient care setting and better understand the economic, regulatory, resourcing and infrastructure nuances that come with it.
Learn more about our HFAB or about becoming an HPRC member.